Our Transfer Service in Innsbruck
MMF rental car with driver
356 days a year service
Transfer to airports, train stations
Company service
Meeting and congresses
Events and fairs
Presidential Services
Hotel Service
ceremonies
private and company fairs
Accompanying VIP's
Tourism
Social events and parties
Delivery of documents
Business trips
Nationals and International Service
Private Jets, Hub Screws
Yachts & amp; Luxury Sports Car
Bodyguard Service
Personal Shopping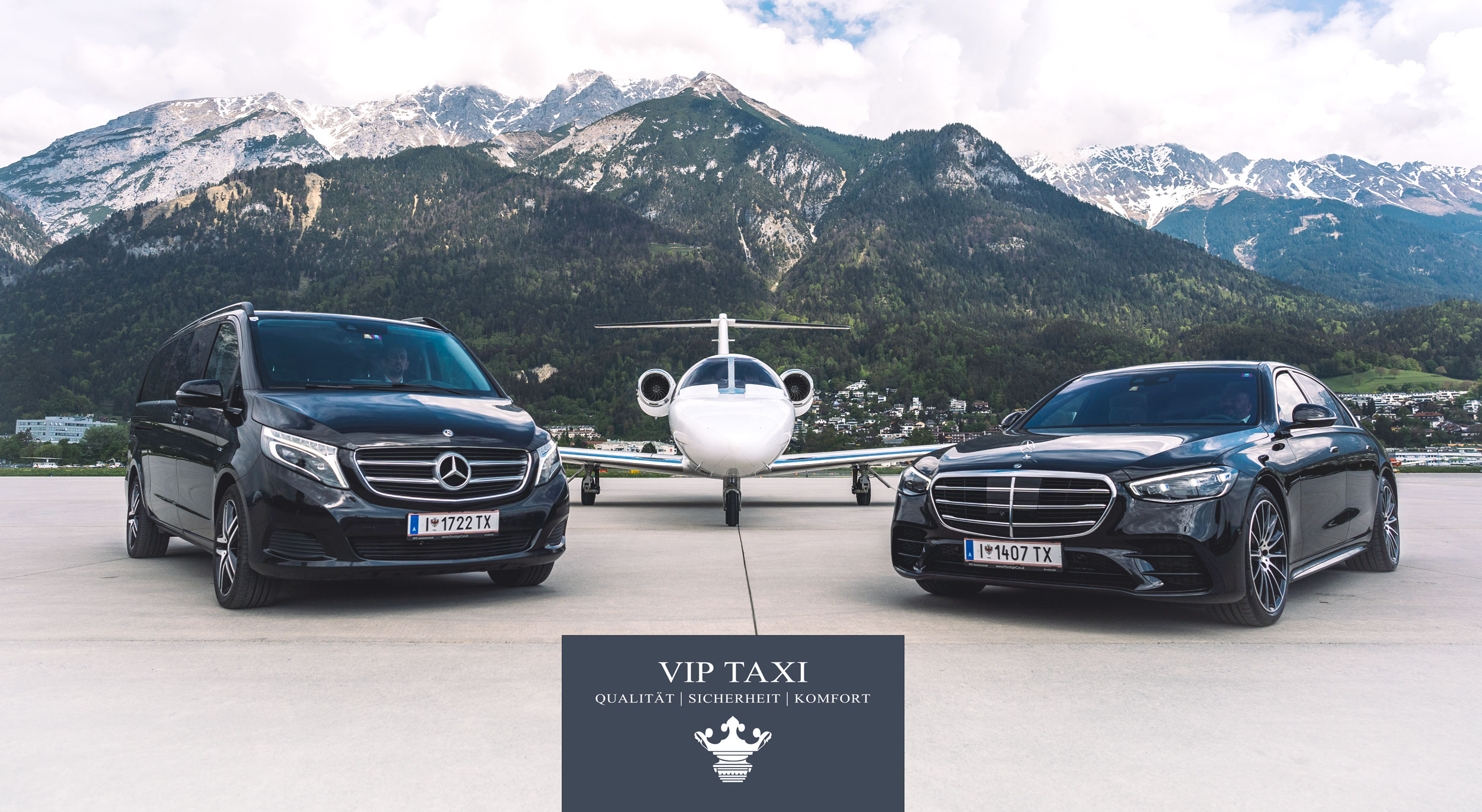 Innsbruck awaits you. Enjoy your airport transfer in Innsbruck to your desired destination. The top alpine lifestyle locations for winter sports enthusiasts and ski enthusiasts as well as a beautiful ambience for business meetings await you throughout Tyrol. Book your transfer service from Innsbruck or Innsbruck Airport to your desired destination conveniently online or simply give us a call or send us an email with special requests. You are also welcome to pay for your Innsbruck airport transfer to your desired destination immediately online by credit card, Paypal or when you start your journey.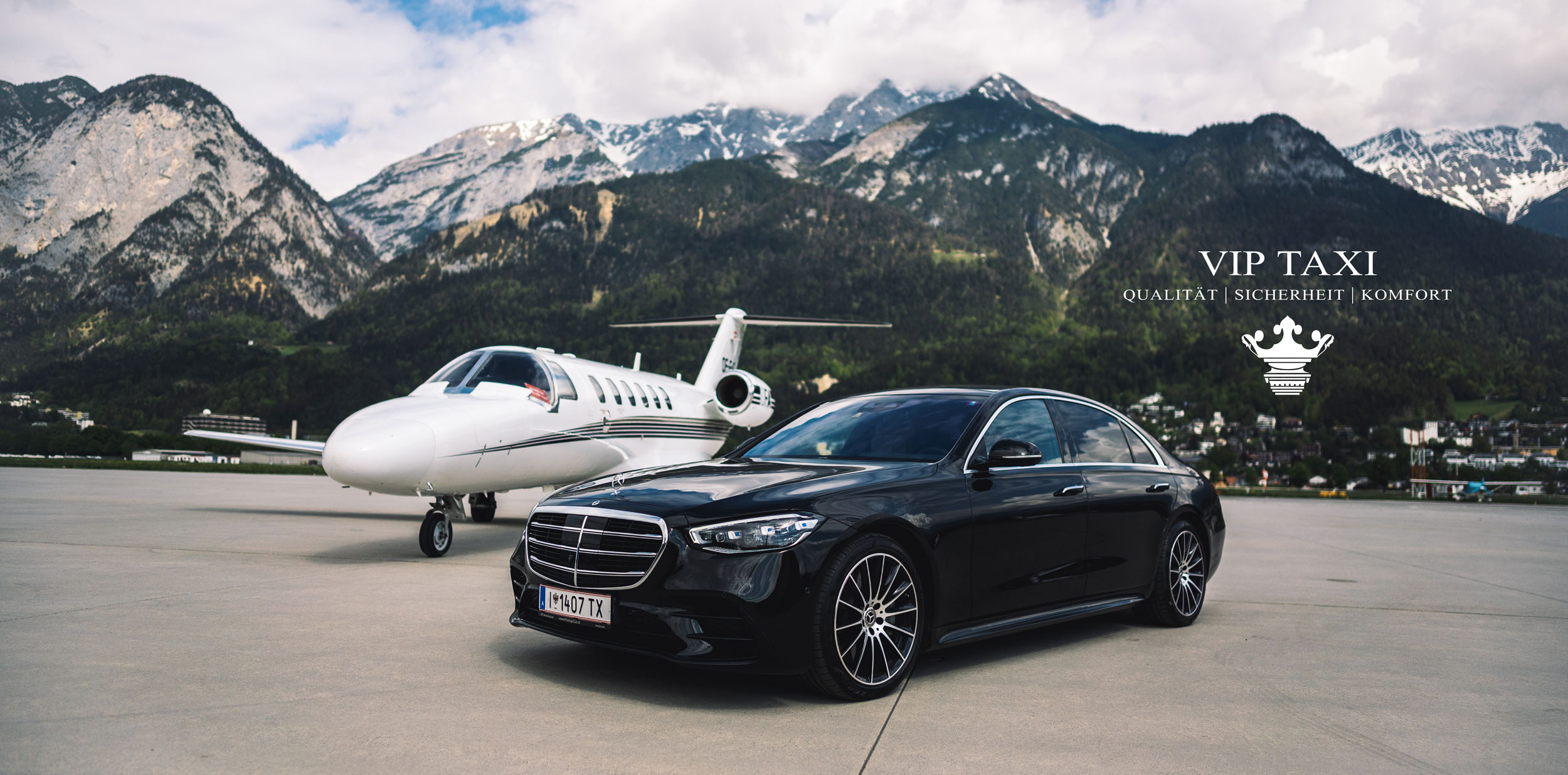 Our exclusive limousines from the Mercedes Benz brand are ready for you in your luxury equipment at any time. In order to guarantee you the best possible limousine transfer in Innsbruck , our professional limousine drivers will do your best during your journey to your desired destination and are always ready for you. You are welcome to communicate your special requests to your personal driver at any time before starting your journey or while driving. With VIP Taxi Innsbruck you will always make the right choice for the exclusive transfer. We attach great importance to quality, safety and comfort which is also our company slogan.
Shuttle Transfer Service at its finest. For groups or exclusive trips for family or friends, our V-Classes are ready for you in their luxury equipment and offer you the highest level of comfort at all times thanks to the classy and well-kept interior. Sit back and enjoy your safe journey with Vip Taxi Innsbruck. You are welcome to inform your driver of your special wishes before you start your journey or while driving. We take care of our passengers at all times because with us every passenger is "king". We are only satisfied when you are satisfied.
First Class Quality Vehicles
Our luxurious and comfortable Mercedes S classes offer you the highest quality and safety standards in Innsbruck and at Innsbruck Airport as well as throughout Tyrol. With interior fittings that only consist of high-quality and high-quality materials, our Mercedes S Class Taxi in Innsbruck offer the most comfortable driving experiences.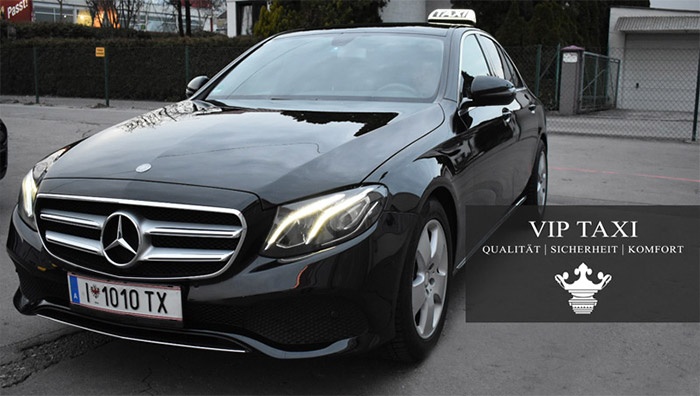 For business and private passengers, we offer our Mercedes Benz E Class which, in its luxury equipment, offers our passengers the best possible comfort and of course safety while driving. We attach great importance to the care, disinfection and maintenance of value of our vehicles which maintain the same quality characteristics at all times.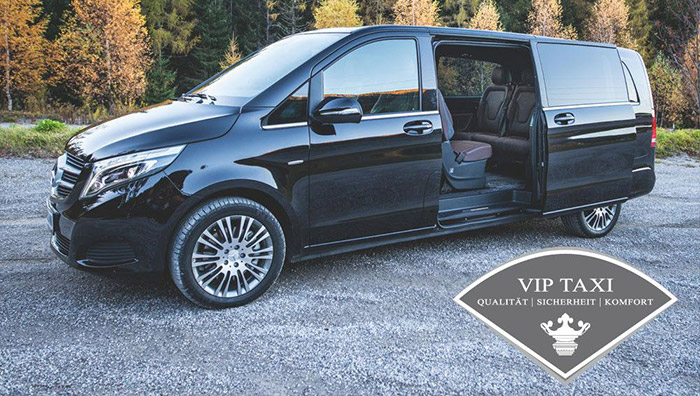 We offer our exclusive Mercedes Benz V Class for more space and passengers up to 8 people. Here our passengers have enough space for luggage, equipment and business utensils of various kinds. The interior of our exclusive V classes are made of high quality leather and offer the highest level of comfort during your journey.